"Latvians Abroad – museum and research centre"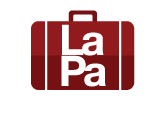 Although Latvia is a fairly small country with 2 million inhabitants, the footprints of Latvians and their ancestors can be found all around the world.  In the 20th century alone around 1.3 million people left Latvia – some for a shorter time, others for the rest of their lives.  Today, approximately 100 000 former inhabitants of Latvia have settled permanently outside Latvia.
Irrespective of the fact that many people have left Latvia in the past, and that emigration is a sensitive topic for Latvia today, Latvians living in Latvia know very little about diaspora Latvians and their emigration.  Information about them is fragmentary, scattered and difficult to access.
Therefore, gaining inspiration from the work of other emigration institutions around the world, a group of Latvians from America, Canada and Latvia established a private, non-profit association in 2007, the  "Latvians Abroad – museum and research centre".
The aim of "Latvians Abroad" is to establish a museum in Latvia, which acts as an information, research ad interpretation centre to preserve, study and explain for a wide audience and future generations the history of emigration and culture of diaspora Latvians over the last 200 years; adding this information to broader Latvian history and emphasizing that all Latvians in the world are part of the Latvian people.  The aim of the nascent museum and research centre is also to build bridges between Latvian inhabitants, diaspora Latvians and the countries in which Latvians reside, and to join Latvia to the international discussion on migration.
Thanks to the donors of various objects and family heirlooms, the work of "Latvians Abroad" staff, volunteers and board members and the financial support of a number of foundations, a valuable collection is being assembled. Currently the collection contains objects that represent the experiences of Latvians in North America, Brazil, Bashkortostan, Canada, Denmark, Germany, Russia, and Sweden.  One of the immediate tasks is to collect materials from Second World War refugees and other threatened communities in order to preserve them and interpret them for the younger generations, abroad and in Latvia.  "Latvians Abroad" staff also produce materials to familiarize the public with the activities, accessibility and significance of the Museum. We are currently searching for the permanent home of the museum outside of Riga, on the Western coast of Latvia, in Liepāja or Pāvilosta – due to the significant role this territory has played in the emigration history of Latvia.
Further information: http://www.diasporamuseum.lv