The boat Biscaya: Kārlis Ploks
T
he story of the boat,
Biscaya
, is a story about people's initiative, courage and independence. The Ploks family's journey began in Germany in 1947, after they had single-handedly built the
Biscaya
, and finished in Brazil in 1951 after four years of sailing. The Ploks family's adventure after the Second World War is not the typical post-war Latvian refugee story. It is more of an exception, showing that you don't have to succumb or accept your situation, but that instead, you can create your own destiny.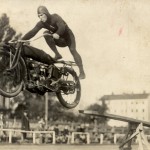 Kārlis Ploks' life was unusual and full of adventure. He was born in 1895 in Sinole, Vidzeme. Read more >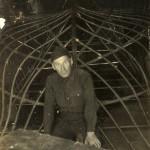 The Biscaya was a boat that was built in Germany by Latvian Karlis Ploks, with his own hands, during the first post-war years. Read more >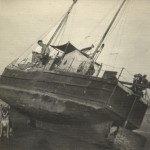 In the summer of 1947, Kārlis Ploks, left on an adventure-filled journey with his wife and son. Read more >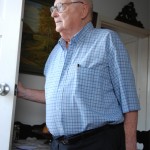 After the journey with the Biscaya, Kārlis Ploks' son Harald Ploks settled down in Brazil. Read more >